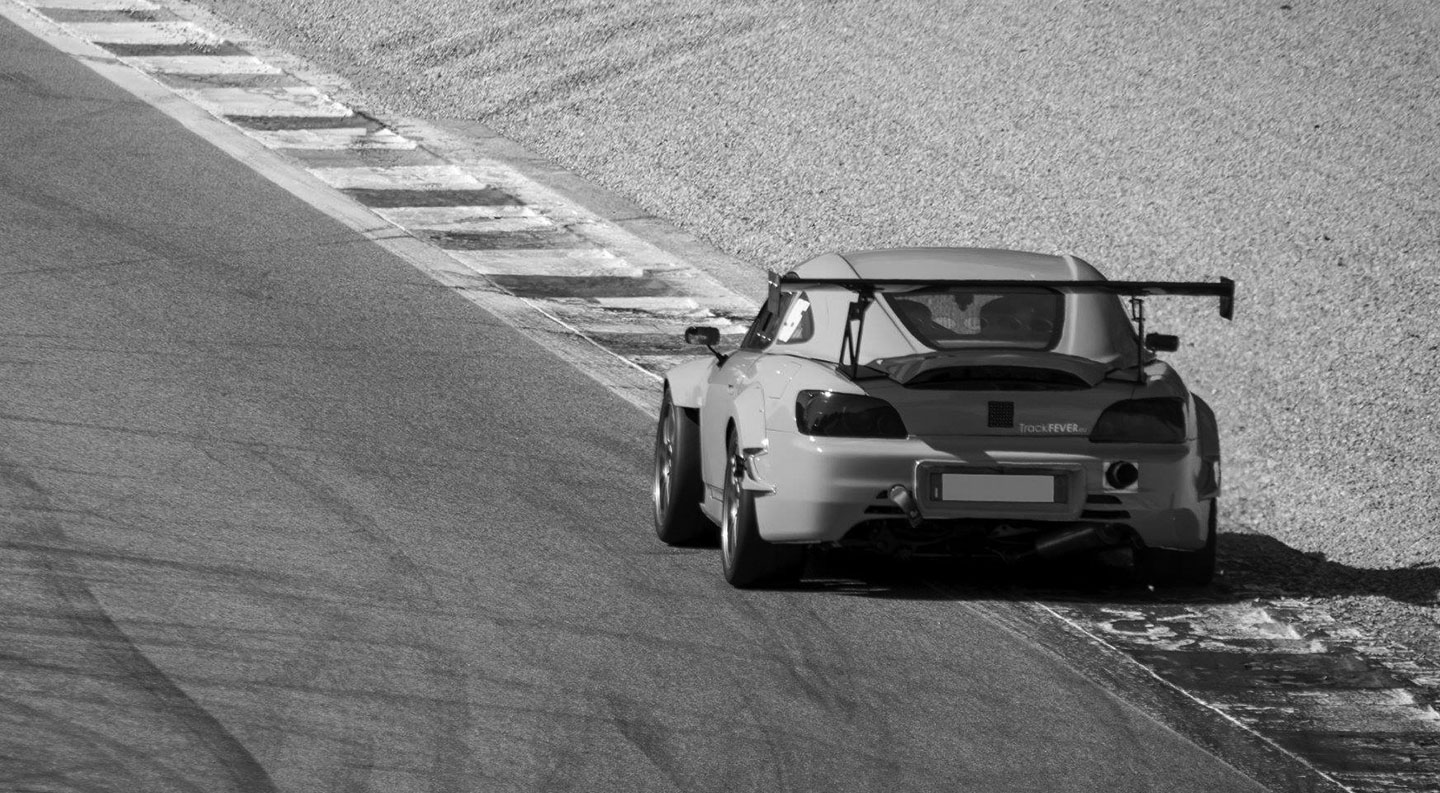 Improve Rear Rotor Cooling
The Flow Rotor Spec'd by URGE designs is a 2 piece vented rear rotor designed to fit the OEM S2000 calipers.  The OEM S2000 rear rotor is not vented which can overheat and induce rear brake fade and increase braking stress on the front brakes.  A vented rear rotor significantly improves cooling capability over a non-vented rotor allowing a higher friction rear pad to be used improving brake balance & performance.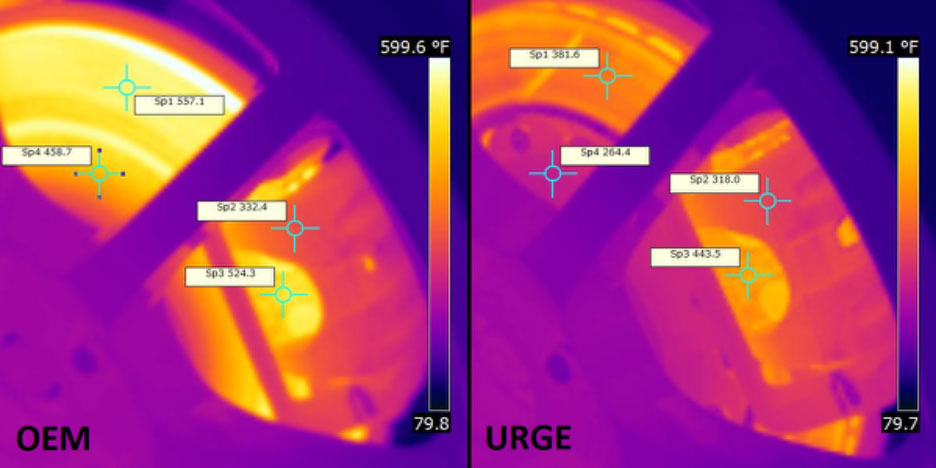 Improved Front Brake Temperatures
Most S2000 owners don't realize how bad the rear brake rotors during track session.  Essentially the rear rotors immediately fade, increase braking stress on the front brakes.  Below is a thermal image of the same customers front brake kit after ½ cooldown lap with an additionally lap around the paddock.  There is a 38 degree Fahrenheit difference in rotor temperature which would be noticeably greater on track.  Imagine a potential 60-80 degree Fahrenheit reduction in front brake temps on track with a rear rotor upgrade.

Reduce Rear Bearing Failure
Due to heat transfer from overheated rear solid discs, tracked S2000's have higher rear bearing failure rates. This alone is worth upgrading to a Flow 2-piece rear rotor, as S2000 rear-bearing replacement is well over $1000 due to extreme labor required. The Flow Rear Brake rotors will significantly reduce heat transfer into the rear hubs due to vented rotor cooling gains. Also, 2 piece rotors have less heat transfer between the discs and hubs as they are different materials; heat transfer between different materials is less than solid materials. Also, there is less material volume between the disc and hub additionally reducing heat transfer to the hub.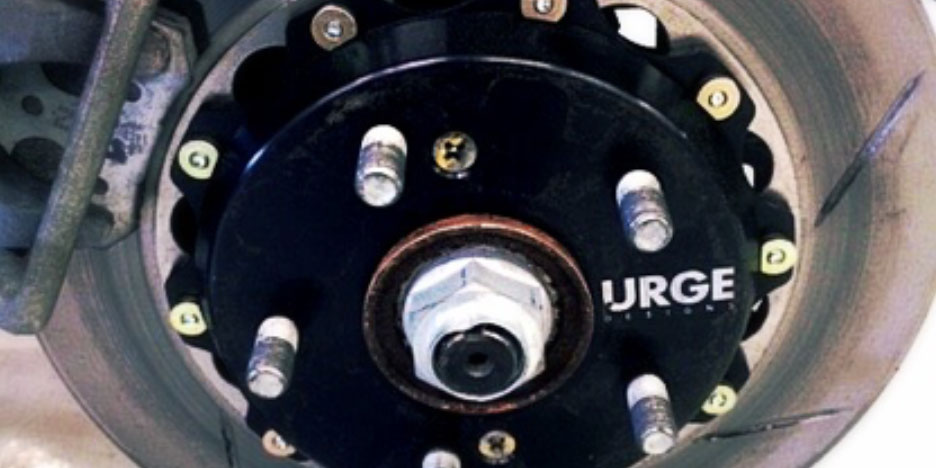 Reduce Rotational weight
Another benefit of Flow Rear rotors is their reduced weight, which translates to both reduced unsprung and rotational weight.  Reducing unsprung rate improves handling and reducing rotational weight improves acceleration. The OEM solid rear rotor weighs 10 lbs. and our Flow rear rotors are 8 lbs. saving a total of 4 lbs. of unsprung and rotational weight.  There are other 2-piece rear rotors out there that are larger in diameter, significantly heavier and cost more.
As noted above, our rear brakes have been proven to significantly reduce rear brake temperatures and noticeably improve front brake temperatures, why add more weight to your car reducing acceleration and diminishing vehicle dynamics?
Track Feedback
Customer has been road racing, time trialing & professionally prepping cars for 20+ years
Track records at 3 different track in 2 different cars
AP2 Supercharged, 390-450 WHP depending on event/class
Hoosier Tires, 3150 lbs w/ Driver, Street legal & full interior
Testing done at VIR, 3 day weekend, 9 20-30 min sessions.
"The short story is the car stops better-my lap times improved (I made no other changes)-my brake zones (2 areas from max velocity to threshold braking) where compressed-the "balance" of the car under braking is much improved-my car liked the fact that there was "more" rear brake-car is more stable under threshold braking-rear brake pad wear has reduced (I did not change brake compounds, I run Carbotech pads). I don't like that the brake pads need to be shaved but I have learned that every time you modify a car, there has to be a compromise, so shaving the rear pads is just a little compromise to get improved braking"
Note; Customer normally replaces Stoptech rotors after 2 weekends/12 track sessions due to cracks.  The customer noticed no Stoptech cracks after 9, 20-30 track sessions using our Flow Rear Rotors
Rear Pad Management
When installing 2 new pads, each pad needs 2mm shaved off
OR 1 new pad can be installed with a partially used pad, continue swapping pads to maximize use across both sets of pads
Rear Bracket Modifications
5 mm needs to be removed from the long, inside of the bracket & 3 mm from the short, outside of the bracket
We can do this for $100 + $100 refundable core swap (US only, International must modify locally)
US customers can modify themselves to save time & money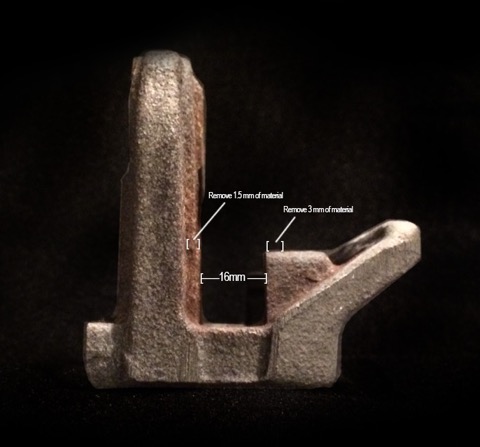 Flow Rear Rotors
$750
2 Piece, Vented (40 Straight Vanes), Floating rotors w/ 7 Straight Slots
282 x 16.0mm (OEM is 282 x 12mm solid)
Anodized 6061-T6 Aluminum Hat w/ Spring Clips
8 lb mounted weight, saves 4 lbs of rotational & unspring weight (2 lbs per rotor)
Modified Rear Bracket $100 + $100 Refundable Core Swap upon return
S2000 Rear Spiegler SS lines
$91
Replacement Rotor Rings
$400
Girodisc Front Rotors
$750
300 x 25mm, 2 Piece Vented Front Rotor, 30 Directional Curved Vanes, 7 Slots
Weight 13.8 lbs, Fits OEM Caliper
Girodisc Replacement Front Rotor Rings
$450
Girodisc Replacement Front Rotor Hats
$350
Combo Discounts
Ask about Combo Discounts with our Essex AP Racing BBK or Girodisc Front Rotors
Found something you like or just shopping around?  Feel free to send us an email and a consultant will follow up to answer any questions you may have.