Wheel width = Grip
Every major circuit racing series has moved to wider front wheels in an effort to increase grip and reduce track times.  In 2012, DTM increased front wheel diameter from 11 to 12" wide.  A few years before that, Super GT moved from 12" to 13" wide wheels.  In 2017, Formula 1 increased both front and rear tires by 25%.  LMP1 cars moved up to 14.5" or 14.75" while maintaining a narrower 14" or 14.5" in the rear.  Who would have thought that top racing teams would have wider front wheels than rear on a rear wheel driven car?  This goes to show that front grip and braking capability is just as important as rear drive grip.  Over the past several years, the Porsche GT3 RSR has evolved from 11" to 12" and now 12.5" wide wheels.  In 2011 the 458 GT jumped to 12.5" from 11.5" front wheels.  From 2009 to 2011, all of the top time attack teams had 10.5" wheels, in 2012 all the records are falling on 11" wide wheels.  No one has seemed to find the law of diminishing returns, wider wheels equal more grip, better braking, less under steer and faster laps times.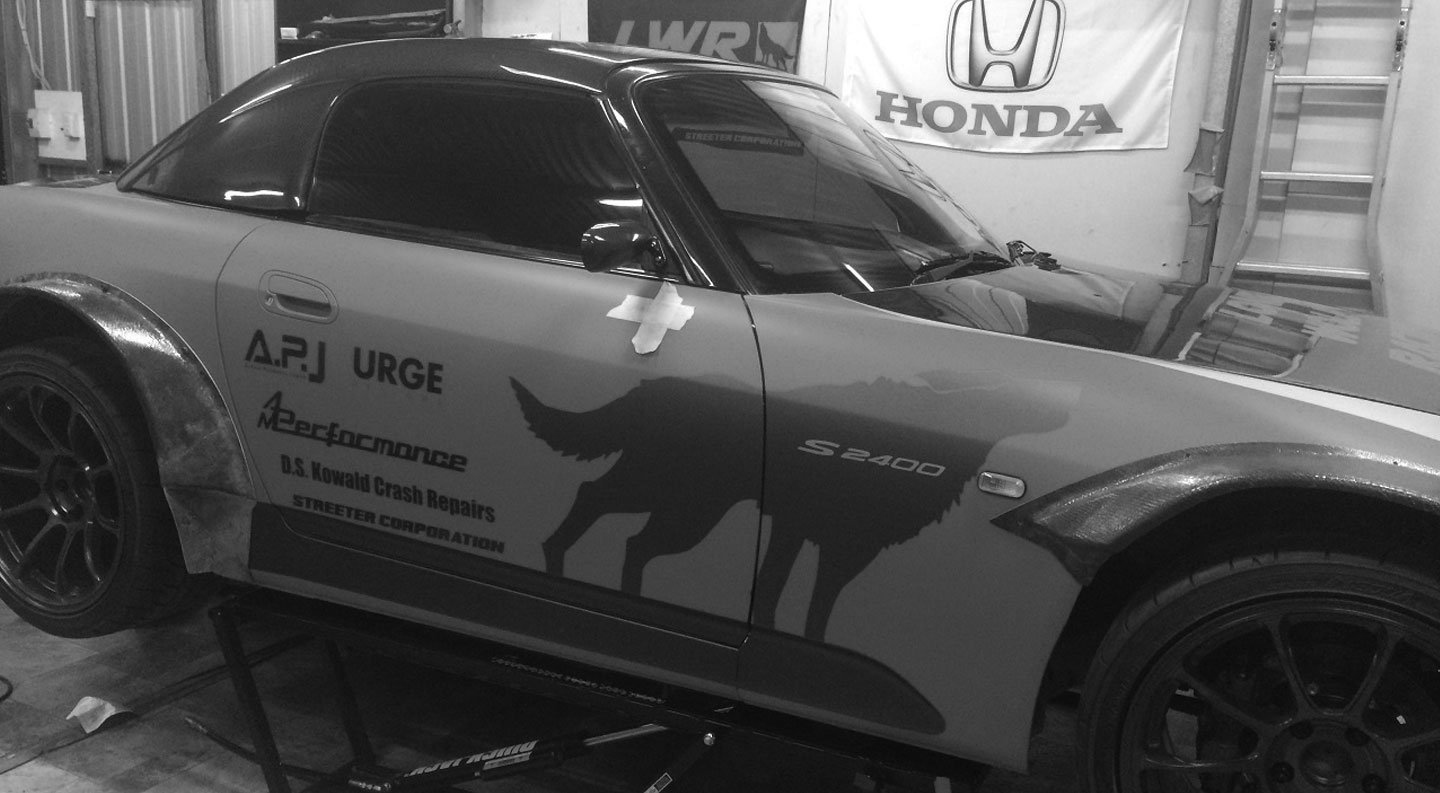 1" of extra wheel width is worth ~ 1 sec per min of track time
Over the last decade the Miata racing scene has followed this trend of plus sizing their front wheels.  At first the fastest Miata's where running 7" wide wheels.  When 8" wheels broke onto the scene many thought they would be too heavy, soon however, the fastest Miata's were all on using 8" wheels.  When 9" wheels became available, doubt again set in about the weight penalty.  Within a year, all of the top Miata teams where running on 9" wide wheels.  Today, many are fitting 10" wide wheels on Miata's and despite their lower engine torque, times are dropping further.
There does not seem to be a law of dimensioning returns as each extra inch of wheel width is worth roughly one second per one minute of track time.  For example, on a track like Buttonwillow CW13 where competitive laps are around 2 minutes, you should see around a 2 second improvement.   Each extra 1" provides an increase in mechanical grip that improves both low speed as well as high speed grip.  A +1" in wheel width provides a similar improvement to moving up in tire classes, like an Extreme tire to R comps or R comps to Slicks.  Again, the extra grip gained more than compensates for the increase wheel and tire weight.
Helium Wheels for ultimate weight savings and ride comfort
Helium wheels is URGE's brand name for our Magnesium wheels.  Magnesium is the lightest weight of all the structural metals and >30% lighter than Aluminum.  Taking complete wheel design into consideration, Magnesium will save 20% weight vs a comparably designed Aluminum with similar load ratings.  With our design ethos of every pound or kilogram matters, rotational weight at typical wheel diameters has a 5X effect vs static weight.  Meaning saving 4 lbs per wheel vs a similar designed aluminum wheel or 16 lbs overall is similar to removing 80 lbs from your car.  That is less weight to accelerate, less weight to stop and lower gyroscopic effect allowing the car to turn faster.
Additionally, magnesium wheels have an incomparably high dampening factor meaning they absorb vibration from the road.  This is a noticeable effect that improves driver comfort allowing for more overall focus on driving.  If you knock an Aluminum wheel it will ring like a bell where as a magnesium wheel will simply thud.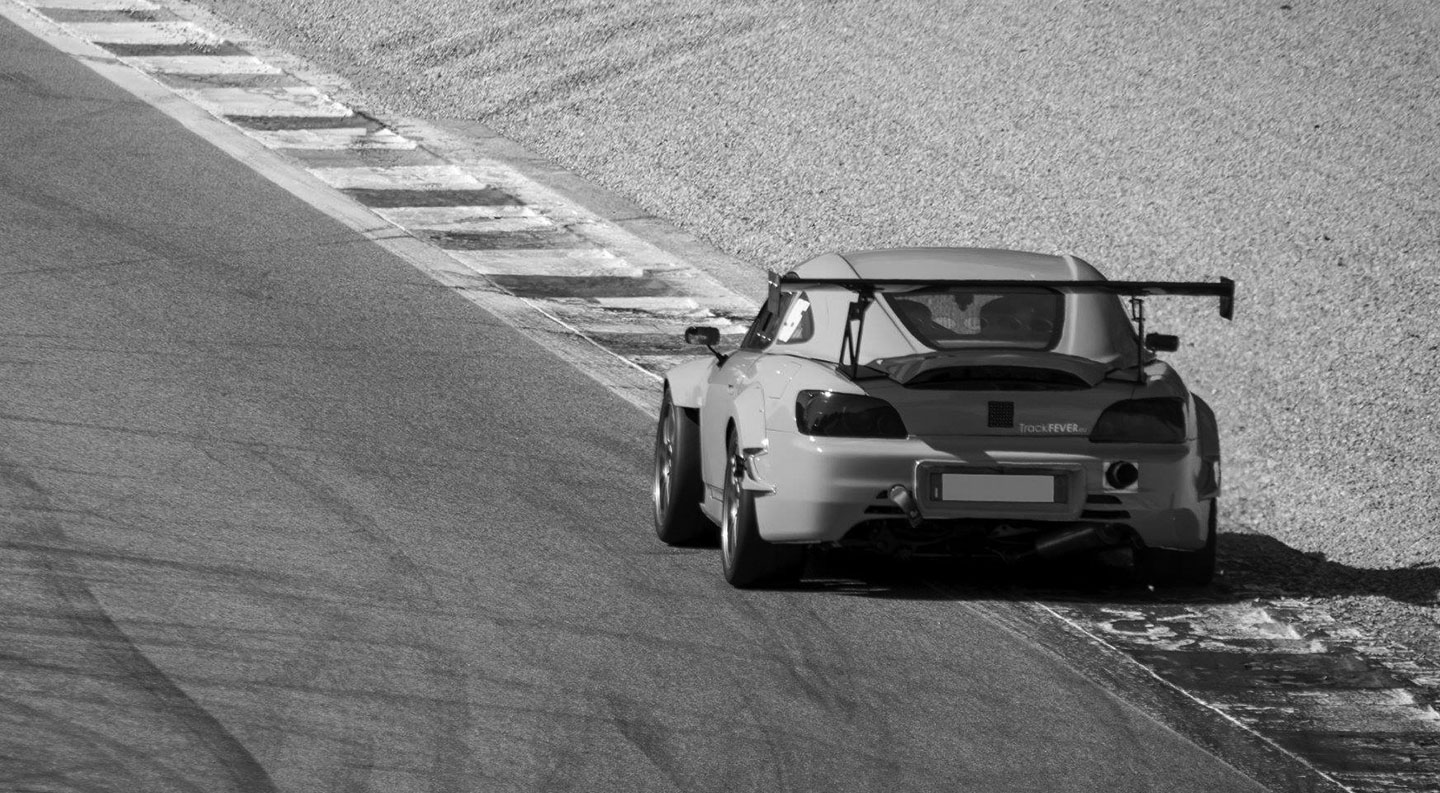 Match your tires with a slight stretch
Another thing to consider is tire width.  Many people believe that wider tires improve grip.  However, this is not necessarily true.  Tires should have a slight stretch on the wheels.  Fitting the widest tires possible on specific wheel sizes will deaden response and create more roll due to unsupported sidewalls.  Additionally, tires wider than wheels will decrease the performance and function of your dampers as you introduce a major damping mechanism into your system.  Extra tire width does not provide a wider contact patch as the wider tire is pulled up at the edge of the tire by the narrower rim.  The wheel width actually sets the width of the contact patch.  No top tier racing series use tires that are wider than the wheels.  You can clearly see tire stretch to a wider rim in close up shots on television.
S2000 Fitment & Experience
URGE designs has experimented with multiple sets of 10.5" and 11" wheels to get the offsets and backspacing perfect for the S2000.  9.5" front wheels and 245mm tires can be run with little to no front fender modification.  For S2000s that visit the track more often we recommend 10.5" wide front wheels mounted with 265mm tires.  You'll need to modify the front fenders with a big flare or replace them with at least 25mm+ over fenders.  If you're willing to go all in with 11" wheels, we recommend that you have at least +50mm front fenders and +25mm rear fenders and suggest running 295/30 tires. 
WHY 18" wheels? 
18" wheel diameter allows for extra backspacing providing another half inch of wheel width (1 second lap reduction on a 2 min lap) and avoid A-arm contact.  Also, 18" wheels have the optimal sidewall width as well; 35 series on 245-265mm and 30 series on 285mm+ tire.  These tires tend to have the right amount of grip to stiffness ratio, bending enough to grip and stiff enough keep an optimal tire contact patch.  The top closed wheel racing series in the world all use 18" wheels; Lemans prototypes, Super GT, DTM and FIA GT.  18" tires do have a 20-30% cost premium over 17", but the tire premium is worth the grip provided by the extra wheel width and optimal sidewalls.  More consistent grip can also improve tire longevity by providing more even wear and reduce overheating reducing tire wear.
Grip Wheels
$3600
Aluminum Alloy

Target <20 lbs weight

Forged & Machined 1 Piece Design

Maximum BBK Clearance

Clears A-arms up to -2.5 degrees Camber
Helium wheels $6300 (coming soon)
Magnesium Alloy

Targeted below 16 lbs
Sizing
18 x 9.5"; Fits Stock Front and Rear

18 x 10"; Small Fender Pull Front, Fits Rear

18 x 10.5"; Big front fender pull or +25mm front over fender; Fits stock rear fender

18x 11"; +50mm front over fender; + 25mm rear over fender
Colors
Silver, Bronze or Black Finish included

Custom colors available for $600
Recommend tires per 18" Wheel Size
9.5" – 235/40 or 245/35

10" – 255/35

10.5" – 265/35 or 285/30

11" – 295/30
Found something you like or just shopping around?  Feel free to send us an email and a consultant will follow up to answer any questions you may have.
Check out our other products